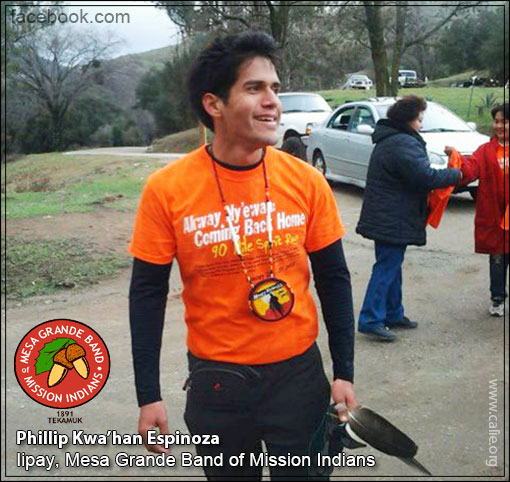 Phillip pictured at Angel Mountain Road, Mesa Grande, CA., in 2013
PHILLIP ESPINOZA
Iipay (Kumeyaay-Diegueño) Tribe
Akway Nyewaa (Coming Back Home) 90-Mile Spirit Run


by Roy Cook, Opata-Oodham, Mazopiye Wishasha: Writer, Singer, Speaker
Phillip Kwa'han Espinoza has completed his pledge to honor his Uncle and all the Native American children who experienced, suffered and may have lost the richness of culture the is a rightful past of their traditional heritage.
Phillip said, "I completed my three-day, 90-mile Spirit Run from Sherman Indian School back home to Mesa Grande in honor of my Great Uncle Alfonso. I changed my life in hopes that I can inspire others to do the same. I witnessed a dream come true. Running has taught me a lot of things, and this one-year journey of mine became something bigger than I could have ever imagined. They say a picture is worth a thousand words. Let's just say there aren't enough words in the English language. Eyaay ehan."
WATCH Phillip running on youtube.com video:
Some residents of local Kumeyaay reservations exercise a right that few other Native Americans possess — dual United States and Mexican citizenship.
The original territory of the Tipai peoples straddled the political division of these two modern nations, so their descendants are free to move about from homes of relatives on either "side" of the border.
The Kumeyaay continue ancient cultural ties with the Colorado River peoples, who, in earlier times, would often move toward the Jacumba Mountains through the dry Imperial Valley to avoid the blistering heat.
Occasional fiestas are held at Campo, usually tied to church festival days such as the All Saints Day Barbecue. Many older tribal customs are still kept such as native languages, gourd dances, and epic songs (bird songs).
Archeological sites in the area are known and revered, but since they are undeveloped and unprotected, they must remain confidential.
THE COASTAL VILLAGES first felt the impact when the inhabitants were forced into the Spanish domain. The padres attempted to obliterate their customs and traditions, but were not completely successful — especially since many of the people fled to mountains and arid areas outside the mission system, where language and traditions could persist.
When the American period began, the people were still in remote places that had few resources. Since gold prospecting was not a factor they were left pretty much alone, except when the better land became coveted by American settlers. Assimilation was never complete.

Like the figures in the ancient oral literature of Native Americans, children who lived through the American Indian boarding school experience became heroes, bravely facing a monster not of their own making. Sometimes the monster swallowed them up. More often, though, the children fought the monster and grew stronger.
The volume "Boarding School Blues" draws on the full breadth of this experience in showing how American Indian boarding schools provided both positive and negative influences for Native American children.
The boarding schools became an integral part of American history, a shared history that resulted in Indians "turning the power" by using their school experiences to grow in wisdom and benefit their people.
Back to Roy Cook's Articles page...
AMERICAN INDIAN SPORTS ART POSTER "Akway Ny'ewaa: Coming Back Home 90-mile Spirit Run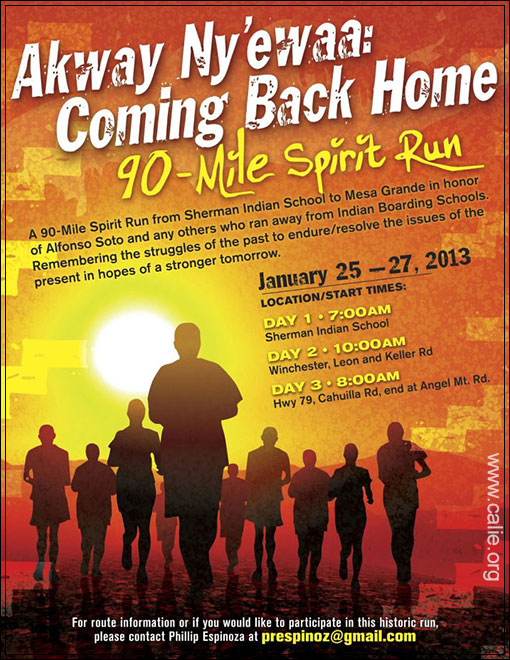 FOLLOW PHILLIP ON FACEBOOK: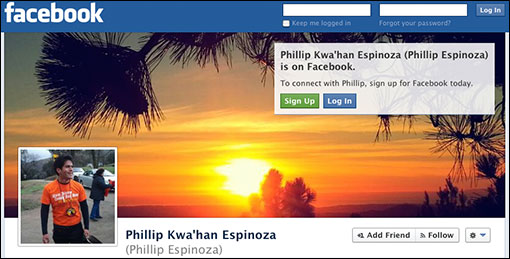 JOHN CHIEF MEYERS (Cahuilla, Riverside, CA), 1880-1971, MLB teams the "Ironman" played for: New York Giants, Boston Braves, Brooklyn Robins. Career batting average .291, played in four World Series (1911, 1912, 1913, 1916)....
ON-LINE KUMEYAAY RESOURCES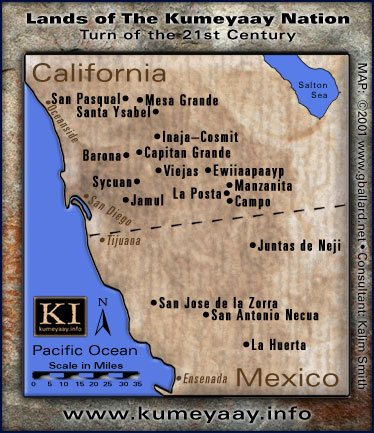 KUMEYAAY GUIDE territory of the Kumeyaay at the turn of the 21st century.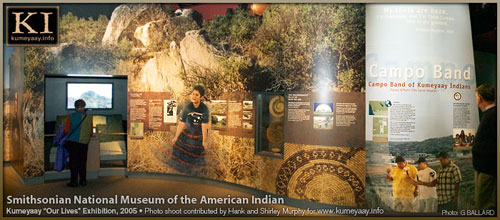 KUMEYAAY AT THE SMITHSONIAN — the Kumeyaay Nation was featured in the Smithsonian National Museum of the American Indian "Our Lives" exhibition in Washington D.C.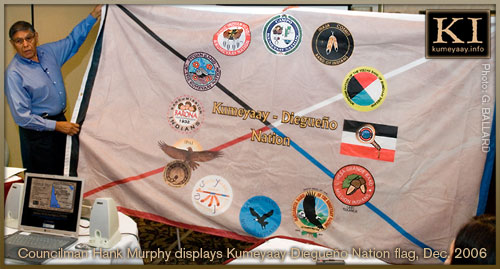 CALIFORNIA INDIAN SOVEREIGNTY — the Mesa Grande Band of Mission Indians is one of twelve federally-recognized Kumeyaay bands in Southern California that comprise the Kumeyaay tribe of North America. In addition, there are four recognized Kumiai Indigenous Communities in Northern Baja California, Mexico.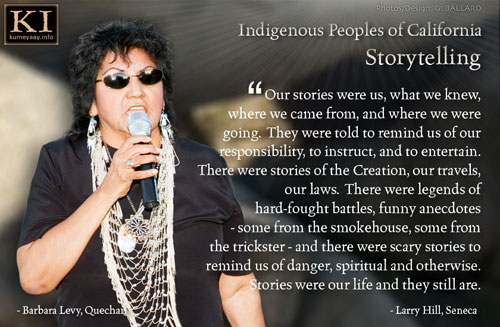 NATIVE AMERICAN STORYTELLING featuring the Kumeyaay stories of Sam "Howka Sam" Brown, Viejas KUMEYAAY.ORG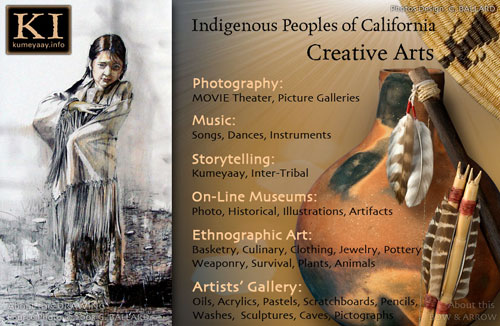 KUMEYAAY CULTURE — learn about the Kumeyaay culture online.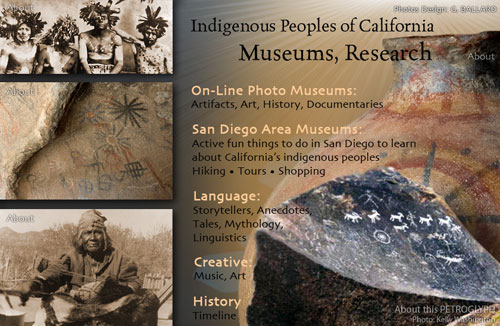 KUMEYAAY RESEARCH — learn information about how to research the Kumeyaay Tribe of Southern California.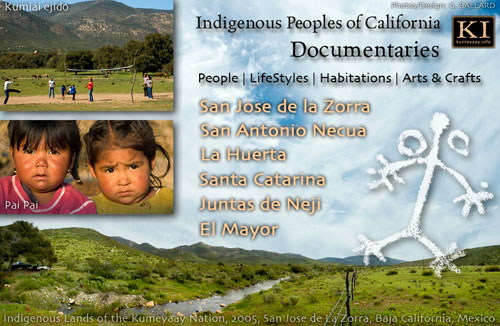 CONTEMPORARY BAJA TRIBAL MULTIMEDIA DOCUMENTARIES — San Jose de la Zorra, San Antonio Necua, La Huerta, Santa Catarina, Juntas de Neji, El Mayor.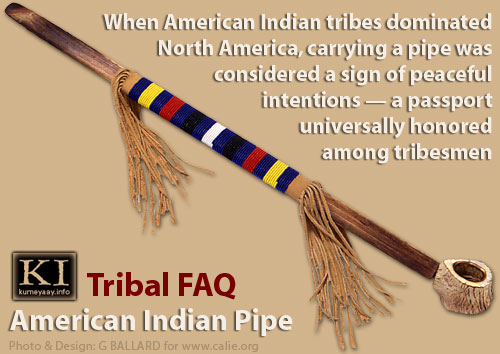 TOP 50 Frequently Asked Questions about American Indian tribes — "American Indian or Native American?" | "Tribe or Band?" | "Who is an American Indian?" | "What is Indian Country?" | "Tribal Sovereignty" | "Indian Preference Jobs"...
Produced by Ernie Salgado Jr (Soboba tribe).