Publishing Corner:
TRIBAL BLOGGERS:
ROY COOK NEWS BLOG
THE INDIAN REPORTER
JOURNAL FROM SDC
KAREN VIGNEAULT

Indian Community:
TRIBAL COMMUNITY
PROFILES
OBITUARIES
Science & Wonder
ASTRONOMY PORTAL
KID'S CLUBHOUSE
Indian Heros:
VETERAN COMMUNITY
WHO'S IN THE MILITARY?
MEDALS OF HONOR
CODE TALKERS
FAMOUS CHIEFS
HISTORIC BATTLES
POEMS ESSAYS
SPORTS-ATHLETES
MISSION FEDERATION
FAMOUS INDIANS
California Indian Art:
MISSION BASKETS
RED CLAY POTTERY
ETHNOGRAPHIC ART
CAVE ART
MUSIC
CALIE Library:
FEDERAL Resources
HEALTH & MEDICAL
INDIAN BOOK LIST
HISTORICAL Documents
STD Information
Academic Financial Aid:
SCHOLARSHIPS
GRANTS & FUNDING
Tribal Governments:
TRIBAL COURTS
SOVEREIGNTY
SOCIAL SERVICES
TRIBAL DIRECTORY
Indian Gaming:
INDIAN CASINO FORUM
CALIFORNIA TRIBAL COMMUNITY
WELCOME to the California Indian tribal community of Southern California Web portal — the heartbeat of greater San Diego County tribal Indian Country!
The California Indian Education tribal network is developing this informal cyber tribal village community on the internet to showcase tribal leaders, military, successful Native American entrepreneurs, and elders to share and discuss every-day community issues affecting today's young Indian students.
TRIBAL BLOGGERS | OBITUARIES | SOCIAL SERVICES | FOOD RECIPES | GENEALOGY...
"Children learn from what they see. We need to set an example of truth and action." - Howard Rainer
COMMUNITY PROFILES:
EDUCATORS

Dr. Joely Proudfit
Luiseño

Dr. Kishan Lara
Hupa-Yurok

Ernest Siva
Cahuilla-Serrano

Shirley Murphy
Lakota

Dr. Deborah Miranda
Ohlone-Costanoan Esselen

Vickie Gambala
Cherokee

Dr. Katie John
Alaska Native

Howard Rainer
Taos Pueblo-Creek

Ed Castillo
Cahuilla

Dr. Niki Sandoval
Chumash
CHAIRMEN (*former)

Leroy Elliott
Manzanita

Dr. Anthony Pico
Viejas

*Bobby L. Barrett
Viejas

*Ernie C. Salgado Jr.
Soboba

*H. Paul Cuero Jr.
Campo

Bo Mazzetti
Rincon
COMMUNITY

Denis Turner
Rincon

Ron Christman
Iipay

Hank Murphy
Kumeyaay

Jane Dumas
Kumeyaay

Randy Edmonds
Kiowa-Caddo

Anthony Brandenburg
Chief Judge ICSC

Cecelia Firethunder
Lakota

Brandie Taylor
Iipay
STUDENTS
Shane Larsen, 18
Lakota-Sioux
Manifest Destiny

Shannen Koostachin
Attawapiskat
1994-2010

IN THE MILITARY


Frank Red Bow Basquez Gallerito
US Navy
PUBLISHING

Roy Cook
Opata-Oodham

Samuel Brown
Kumeyaay.org

Richard Bugbee
Luiseño

Karen Vigneault
Iipay

Victor Rocha
Pechanga.net

Shayne del Cohen
Shaynedel.com

Rose Davis
IndianVoices.net

Gordon Johnson
Cahuilla-Cupeño

Keithe Vasquez
Kumeyaay
nativesportsmedia.com
ART

Eva Salazar
Kumeyaay

Yvonne Trottier
Ipai

Nick Wilson
Cucapá

Manuela Aguiar
Pai-Pai

Justin Farmer
Ipay

Victor Curran
Quechan

Barbara Levy
Quechan
SPORTS

Jim Thorpe
Sac & Fox
1887-1953

John "Chief" Meyers
Cahuilla
1880-1971

Joe Hipp
Blackfeet
1962-

Jackson Bussell
Modoc Klamath
1978-2007

Joseph Burton
Lusieño

Virgil Zwicker
Kumeyaay-Ipai
1982-

Sonny Sixkiller
Cherokee
1951-

Billy Mills
Oglala Lakota (Sioux)
1938-

Kyle Lohse
Nomlaski-Wintun
1978-

Rod Curl
Wintu
1943-
SCIENCE

John Herrington
Chickasaw Nation
Astronaut
NON-INDIANS

Albert Einstein
1879-1955
Genius

Martin Luther King Jr
1929-1968
Activist

Edward Curtis
1868-1952
Photographer
IN LOVING MEMORY

Ernest Salgado, Sr.
Luiseño
1920-2012

Katherine Siva-Saubel
Cahuilla
1920-2011

Anna Prieto-Sandoval
Kumeyaay
1934-2010

Everett Freeman
Nomlaki
1931-2010

Dee Adams-Dumas
Kumeyaay
1942-2009

Richard Milanovich
Cahuilla
1942-2012

How to Trace Indian Ancestors — a top online genealogy research Web portal for American Indian peoples:
One of most common calls Native American web sites receive is for information about how to trace Indian ancestry and apply for tribal enrollment.
PLEASE VISIT OUR FREE ON-LINE WEB PORTAL for more information.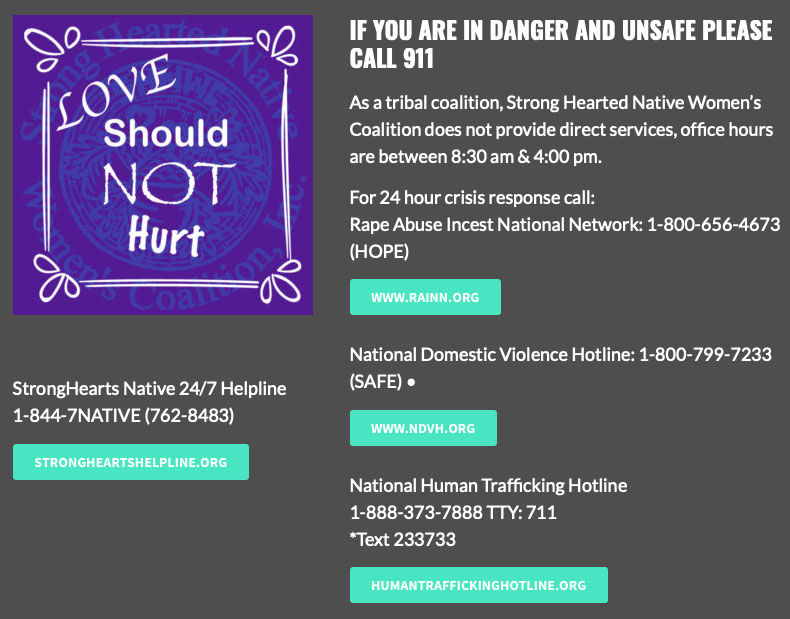 CLICK to open flyer

CALIE supports the United States Census 2010 — learn why it is important for our American Indian tribal and urban communities to participate and be counted as Native American or Alaskan Native — includes professional pictures on the Pala Indian Reservation.
SEARCHING FOR FOSTER PARENTS
"A CHANCE TO MAKE A DIFFERENCE IN A NATIVE CHILDS' LIFE!"
FLYER (PDF)
Valley Oaks Foster Family Agency
760 West Acacia Avenue, Suite 108
Hemet, California 92543
PLEASE CALL 951-658-4596
48-Inch Poster Series of California Tribal Peoples:
Please click on any one the above the tribal community posters to view its high-resolution photo montage on the California Indian Education server.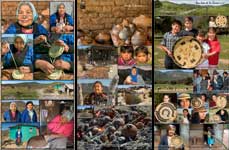 CLICK to see the 48" cultural, tribal art and Indigenous lifestyle documentary poster portfolios on the Kumeyaay Indian website.

The Inter-Tribal Council of California, Inc. (ITCC) is a statewide association of over 50 federally recognized tribes and Tribal organizations. This non-profit 501(c)3 organization was formed in 1968 to enhance the education, health, economic, cultural, and social status of all Native Americans in California. ITCC advocates and implements policies, programs and projects to strengthen sovereignty and improve the health and well-being of our tribal communities.


Links to successful Indian artists, publishers, famous and working actors, business professionals — a virtual Who's Who in the California Indian community.
PROFESSIONAL DIGITAL PRESENTATION BY GARY G BALLARD