Publishing Corner:
ROY COOK NEWS BLOG
THE INDIAN REPORTER
TRIBAL BLOGGERS
Indian Community:
TRIBAL COMMUNITY
PROFILES
SOARING EAGLES
OBITUARIES
Science & Wonder
ASTRONOMY PORTAL
KID'S CLUBHOUSE
Indian Heros:
VETERAN COMMUNITY
MEDALS OF HONOR
CODE TALKERS
FAMOUS CHIEFS
HISTORIC BATTLES
POEMS ESSAYS
SPORTS-ATHLETES
MISSION FEDERATION
FAMOUS INDIANS
California Indian Art:
MISSION BASKETS
RED CLAY POTTERY
ETHNOGRAPHIC ART
CAVE ART
MUSIC
CALIE Library:
FEDERAL Resources
HEALTH & MEDICAL
INDIAN BOOK LIST
HISTORICAL Documents
STD Information
Academic Financial Aid:
SCHOLARSHIPS
GRANTS & FUNDING
Tribal Governments:
TRIBAL COURTS
SOVEREIGNTY
SOCIAL SERVICES
TRIBAL DIRECTORY
Indian Gaming:
INDIAN CASINO FORUM
CALIF DEPARTMENT OF JUSTICE:
The California Indian Education web site — CALIE — provides this justice department to tribal peoples as an information tool to the California Indian community for important facts about tribal laws and legal procedures pertaining to Native American peoples for education, research.
CALIE DEPARTMENT OF JUSTICE: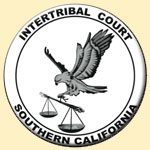 INTERTRIBAL COURT SOUTHERN CALIFORNIA ICSC
"The overall purpose of the ICSC is to provide members of the Native American community and their participating tribes with a cultural sensitive Judicial Forum in which to present and resolve disputes...".
The Intertribal Court Southern California does not assist non-Indians and cannot supply non-Indians with referrals to attorneys who are experienced in Native American and tribal law.
MEMBER TRIBAL GOVERNMENTS:
La Jolla Band of Luiseno Indians
Manzanita Band of the Kumeyaay Nation
Mesa Grande Band of Mission Indians
Pala Band of Mission Indians
Rincon San Luiseno Band of Mission Indians
San Pasqual Band of Indians
Santa Ysabel Band of Diegueño Indians

TRIBAL JUSTICE NEWS RELEASE: Southern California inter-tribal court relocated on Rincon Indian Reservation: VALLEY CENTER, CA — Six years after $150,000 was secured from the Justice Department to create a judicial system for a cluster of Indian tribes in San Diego County and an incremental process to reach permanence, the Intertribal Court of Southern California has its home...


CALIFORNIA INDIAN LEGAL SERVICES CILA
Field Offices: Bishop, Sacramento, Escondido, Eureka
The California Indian Legal Services does not offer non-Indians with legal services or attorney referrals over disputes with Indian casinos because of conflicts.
NON-INDIANS: HOW TO RESOLVE LEGAL DISPUTES WITH SOVEREIGN INDIAN NATIONS?
Non-Indians with legal disputes against Indian tribes may want to contact their local county bar association for assistance, for example, SAN DIEGO COUNTY BAR ASSOCIATION for lawyer referrals and information about how to find qualified Native American lawyers licensed to practice law in California with experience to sue Indian tribes.
KUMEYAAY LAW DEPARTMENT:
Includes information links to the best Native American Indigenous RESEARCH sites about Native American Indian legal issues for Native American peoples, including Native American cultural, copyright, treaties, general legal issues, historical aspects and Indigenous law.
DEPARTMENT OF SOVEREIGNTY: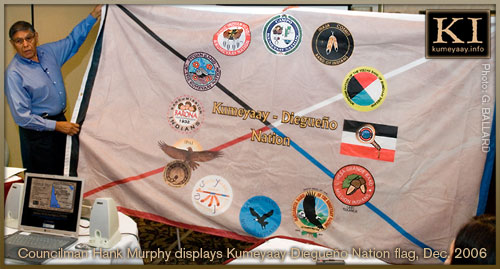 KUMEYAAY SOVEREIGNTY DEPARTMENT.
TRIBAL GOVERNMENTS:
Soboba Band of Luiseño Indians www.soboba-nsn.gov
DEPARTMENT OF EDUCATION:
ral ofcer, n7ml/
DEPTARTMENT OF SOCIAL SERVICES:
ral officml/