MADISON TRIPLETT
Class of 2024
The KAW Nation
American Indian Athlete
by Ashley Triplett

Madison Triplett, 17, is a standout high school student athlete registered with the KAW Nation Indian Tribe out of Oklahoma.
She currently lives in Lakeside, CA, with her family. Madison is the latest generation of Kaw Indian for our family and is looking for some Native American owned companies to partner up with for NIL (name, image and likeness) sponsors.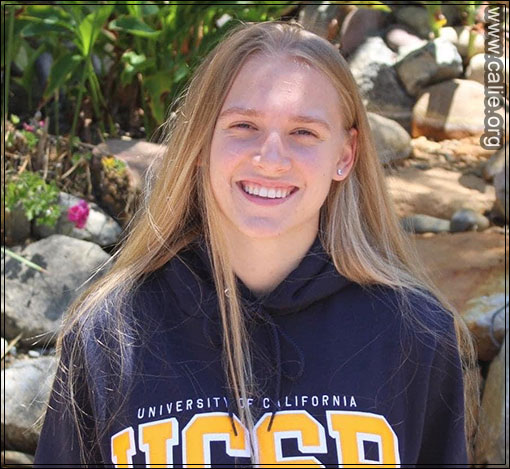 Don't listen to the haters or negativity, just keep grinding....
Born in 2006, Madison would love to support Native American owned businesses and help show her friends and followers the items, clothing, nutrition and lifestyle of Native American brands.
Madison's sport and passion is volleyball. She has been playing since she was 9 years old. She attends El Capitan High School and has been on the Varsity team since her freshman year.
El Capitan is the five-time consecutive league champion for the Grossmont Hills league. The last three have been with Madison at the forefront as she is a six-rotation outside hitter and team Captain.
For the past two years Madison has made the All League Girls Volleyball 1st Team and this last season was named League MVP. 
Madison also had the honor of making the All CIF San Diego Girls Volleyball 2nd team this last season.
During the 2022 season, she hit her 1,000 career kill mark for El Capitan and is on track to try and beat the East County and San Diego County kills records.
Madison was named Athlete of the Week her freshman year, Vaquero of the week this year (2023) and is in the running for Athlete of the Year.
Not only does she play high school volleyball, she plays club ball for one of the top clubs in the country, Coast Volleyball Club. She is currently on the 17-1 team with a lot of talented and athletic ladies.
Since playing at Coast her team has traveled to many out-of-state tournaments and has competed at the highest level for Nationals.
They practice at least three times a week and she also works out with a trainer twice a week.
Although undersized for her position, she plays with the heart of a 6-foot athlete and has verbally committed to play D1 volleyball at UC Santa Barbara on a full-ride scholarship.
You can follow Madison on IG @madisontriplett12 or check out her highlights at Madison Triplett - YouTube
Volleyball is one of Madison's top priorities as well as grades, friends and family.
She ended her last semester with a 4.2 gpa. She stays on track with school work and pushes herself with honors and AP courses.
Her intended Major will be Sports Psychology with also an interest in nutrition and fitness.
Madison would like to show athletes that size doesn't always matter, hard work and practice is key.
There were many times she was told she was too small for her position and it was even suggested to her that she change positions to get more looks from colleges.
Competitiveness is not something she lacks and she has the drive and determination to keep progressing and pushing towards her goals.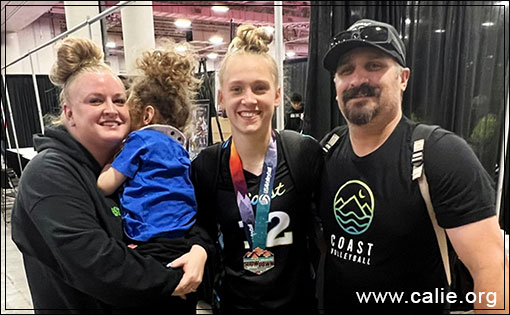 Madison also has a sensitive side as her little sister, Brooklynn, is disabled and diagnosed with CDKL5.
With her sister's rare genetic disorder, Brooklynn counts on others for her every need. Madison has had to grow up quickly since Brooklynn's diagnosis and helps out in every way possible.
Brooklynn is one of Madison's biggest fans, she travels with us for the out-of-state tourneys and loves to cheer and clap for the team.
The sisters share a special bond that can never be broken. Along with Brooklynn, Madison has a huge support group of family and friends!
She has made all of us so proud with her hard work and dedication and we cannot wait to see what she does next. 
Here are some articles written about her during this last high school season:
UCSB-bound Triplett leads El Cap volley
Madison Triplett shoulders the weight of being volleyball team captain
Triplett's wait is over, hits 1,000 kills
Prep Volleyball Photos for Week 11
All-East County team: Triplett tops volley
Produced by Ernie Salgado Jr (Soboba tribe).