2010 Annual Wintertime Family Intergenerational Gathering of the Native Americans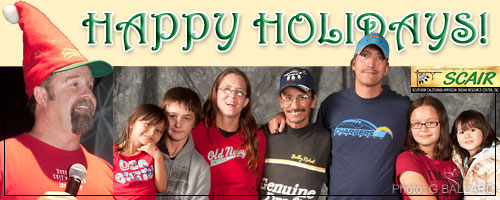 SCAIR Board President William H. Johnson II kicked off his annual Holiday winter gathering on the Viejas reservation, urban tribal TANF families posed for professional studio family portraits.
Tribal community event funded by Southern California American Indian Resource Center, Inc. (SCAIR). SCAIR is a 501(C)(3) non-profit corporation and TANF career training provider. SCAIR career training and family activities are drug and alcohol free programs to help instill family values and camaraderie within the reservation and urban tribal communities of Southern California.
HOLIDAY JOY FROM SCAIR


by Roy Cook, Opata-Oodham, Mazopiye Wishasha: Writer, Singer, Speaker
The Viejas Entertainment Center is the site for the Gathering of Native Americans (GONA) for the Tribal Temporary Assistance for Needy Families (TANF). The TANF Indian children and their parents participated in the tidings of comfort and joy with red elves hats bobbing and anxious eyes waiting for that Red suited fellow with the many gifts provided by the various local churches and the CALIE.ORG web site.
The Southern California American Indian Resource staff (SCAIR) coordinated the TANF families GONA training program. Wanda Michaelis, SCAIR Executive Director and William Johnson, SCAIR Board President, with all the SCAIR staff, were greeting and seating the early and late arrivals to this annual Holiday event.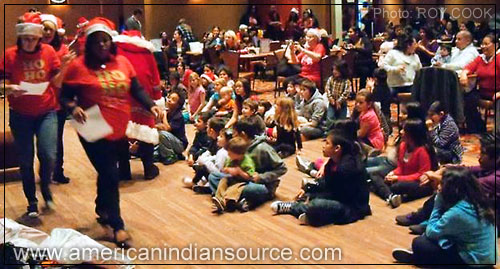 Cool Viejas water, hot coffee or chocolate and toothsome varieties of cookies are selected as the guests settle at each table for the entertainment and speeches. All provide ay contributions.
Santa's gifts galore, still chilly from their Northern trip are on display in front of the stage from end to end. SCAIR senior advisor Randy Edmonds arrives with his wife, Bonnie and their small four-legged friend.
On stage SCAIR Webmaster, Gary Ballard is taking family portraits of many of the participants. Shown, in the image, is the Reyes family on stage.
The SCAIR Board President, William H.  Johnson opened the evening entertainment with a short welcome and introduction of the evenings Emcee, Randy "Poorbuffalo" Edmonds. Randy delivered the Tribal blessing for all at this joyful time and emphasized the American Indian tradition of generosity continue into this new millennium. 
International Mime celebrity, Abel 'Running Grunion' Silvas inspired, entertained and brought his story telling skill to the responsive audience. Our mission is always about teaching our Indian children their culture, traditions and values and reinforcing them within the family!
Santa made his way to the seat of Honor and the gift distribution, with his elves assistance, began. Squeals of joy and shrieks of surprise emerged from piles of wrapping discards. A tear of joy or two in the adult audience and pleased smiles of appreciation made for a most joyful night.
Again, SCAIR wants to thank the many people, churches and organizations that donated the food, gifts for the children and entertainment.
Keep in mind; it is always and at all times, our Indian children, Mehan.
Back to Roy Cook's Articles page.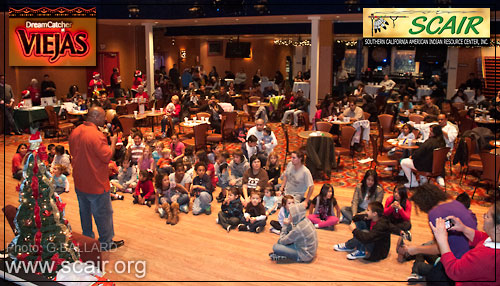 Southern California Tribal Chairmen's Association SCTCA San Diego TANF Site Manager Lynne Ray Smith brought the children in a group and introduced Santa Clause.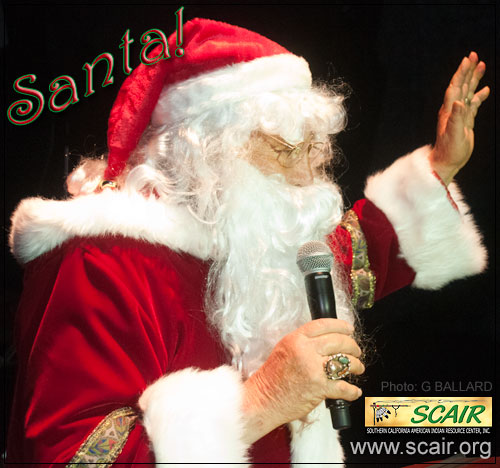 Santa visited the SCAIR Tribal TANF winter gathering at Viejas and personally presented each child with a nice personalized gift.
PROFESSIONAL FAMILY PHOTOS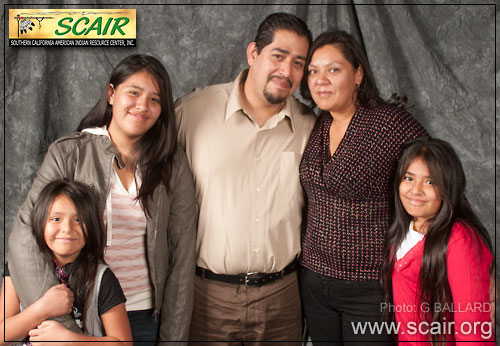 1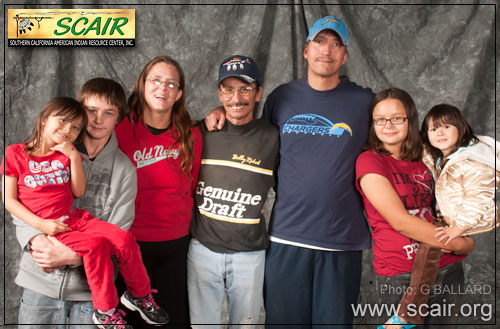 2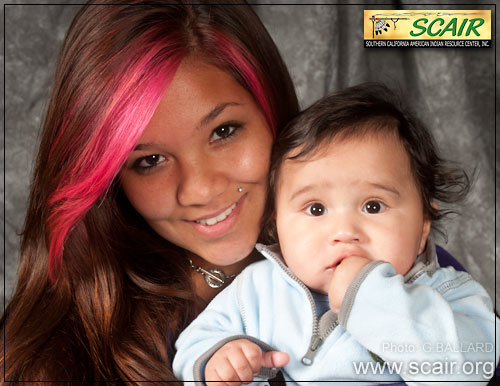 3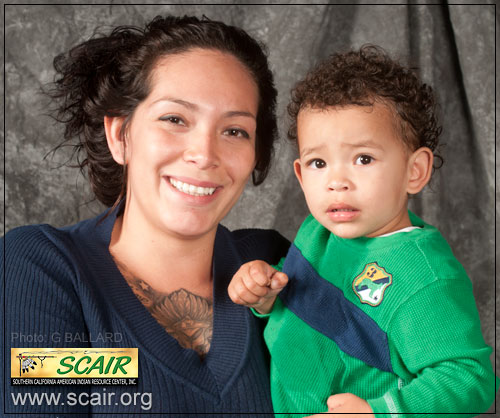 4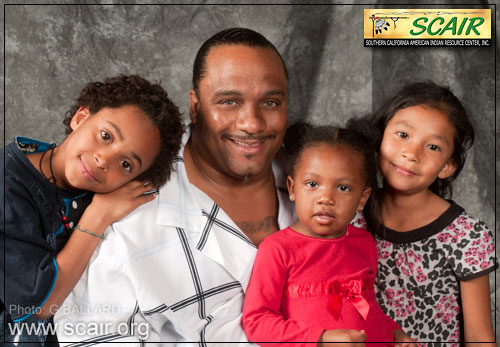 5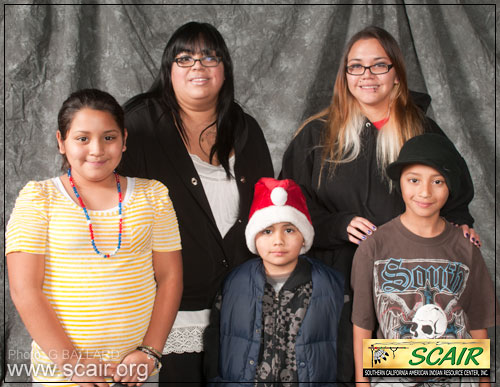 6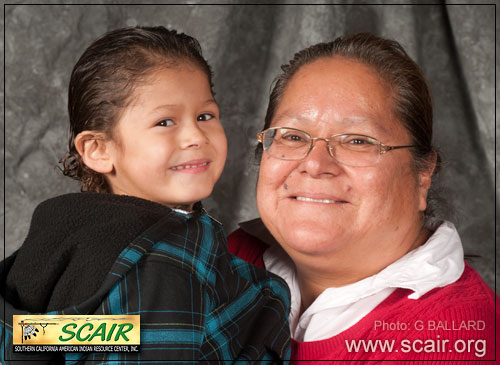 7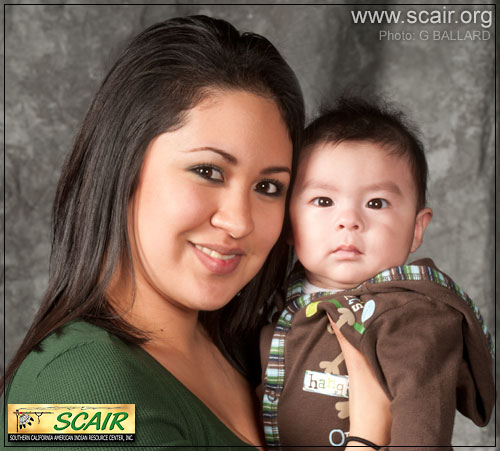 8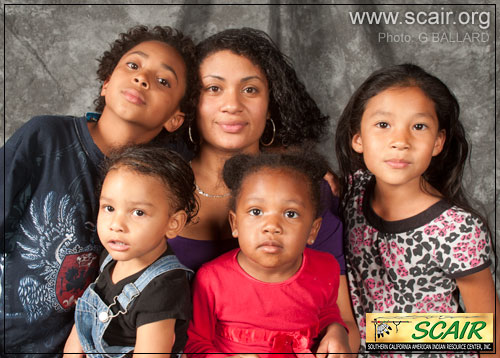 9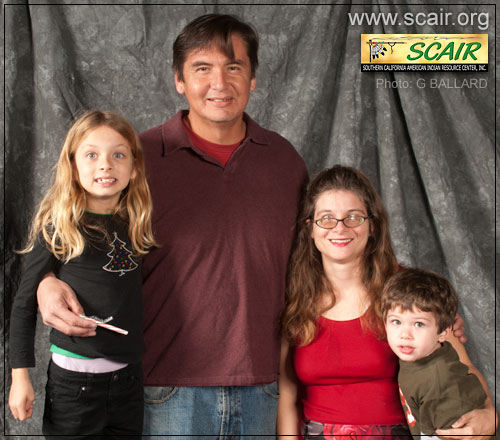 10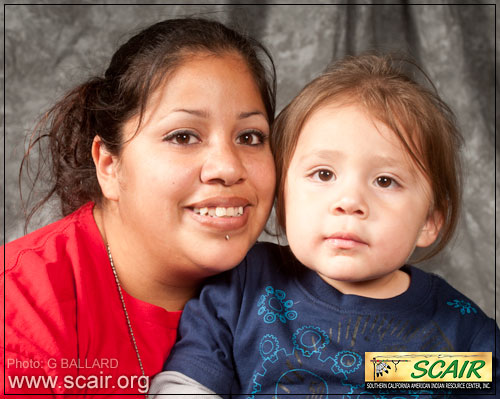 11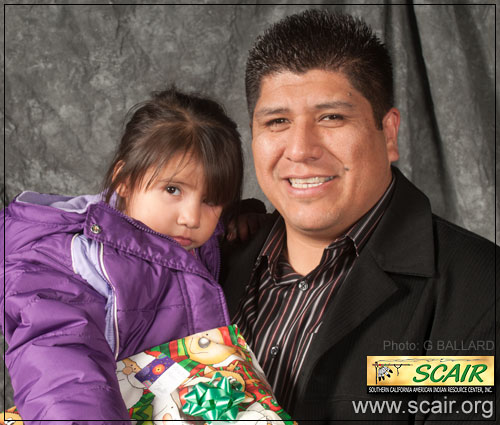 12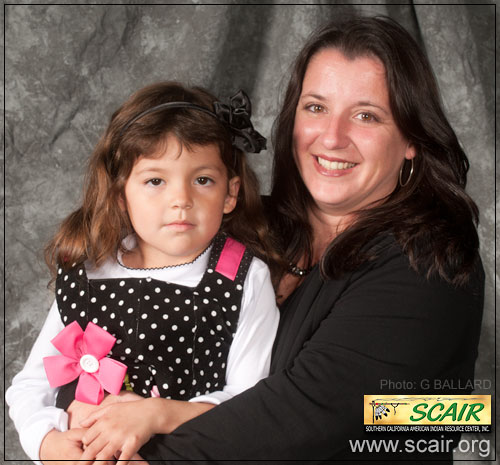 13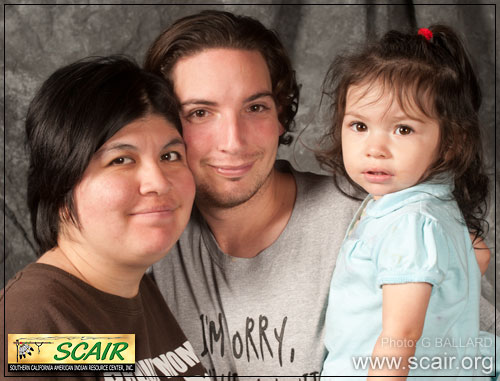 14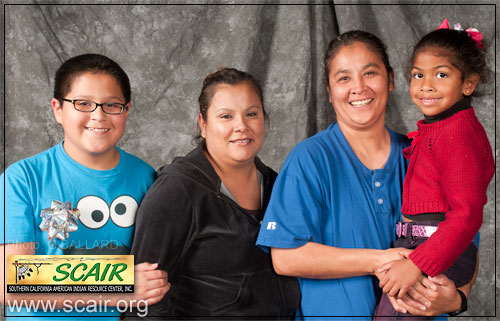 15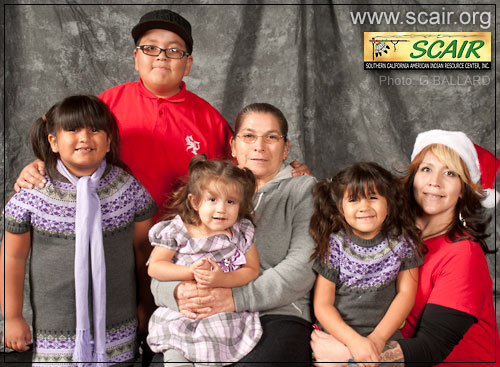 16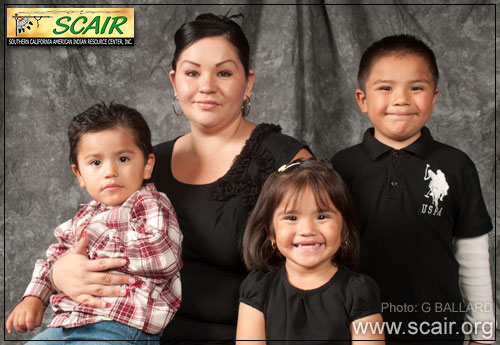 17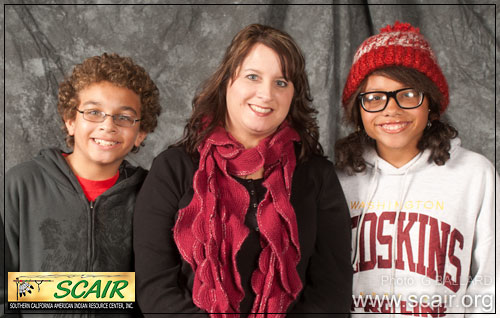 18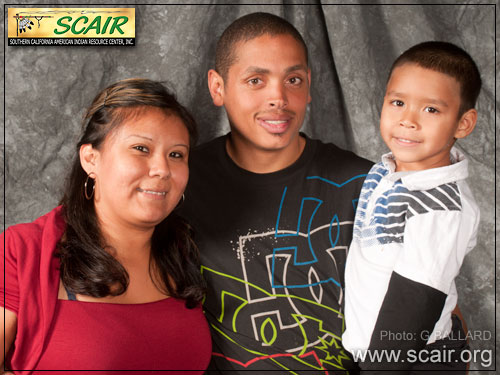 19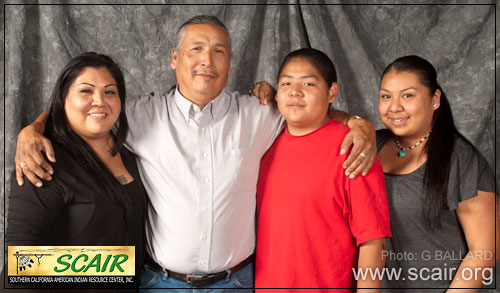 20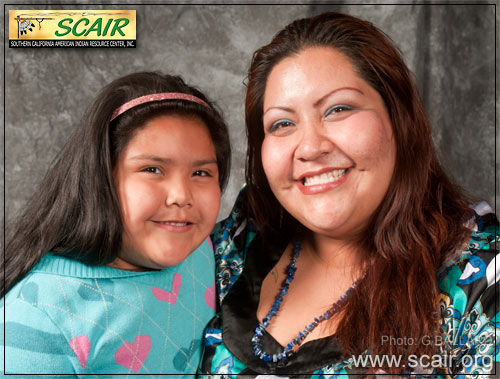 21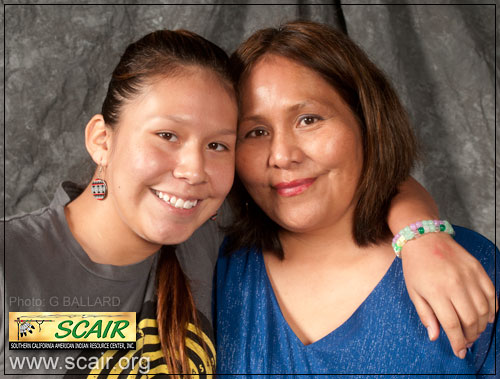 22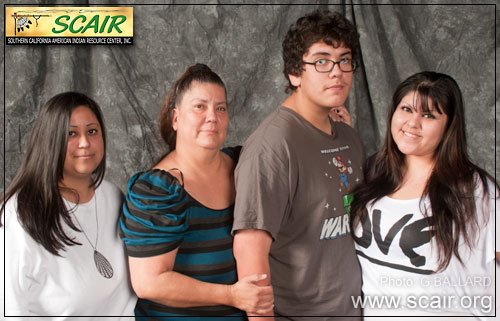 23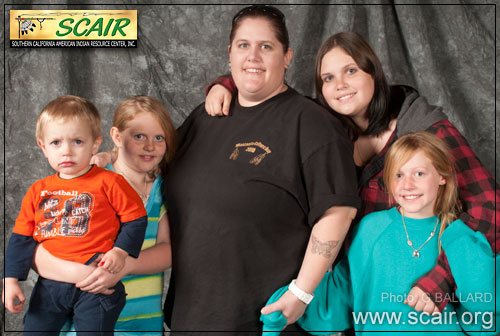 24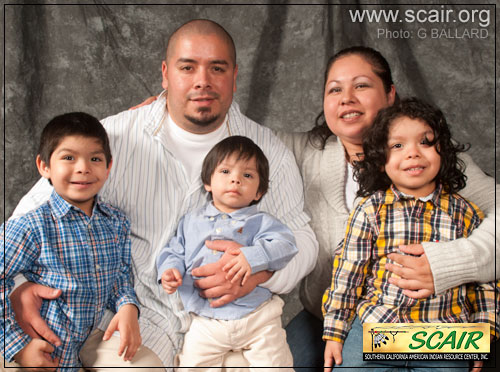 25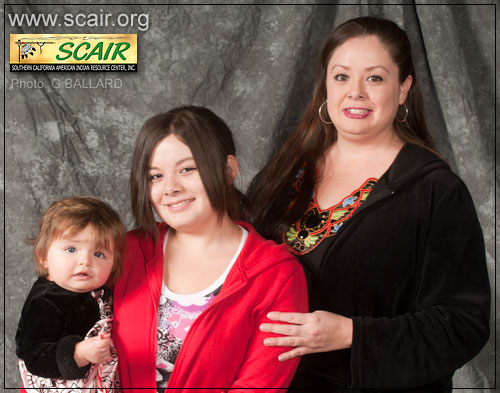 26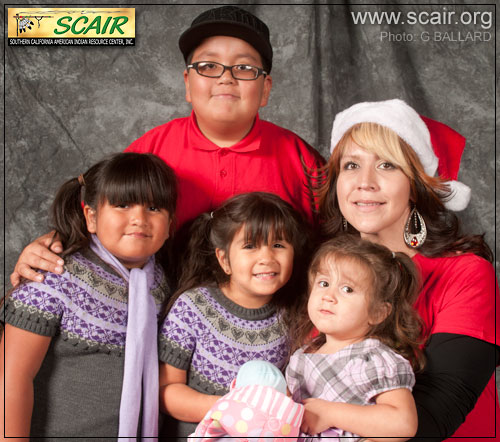 27
28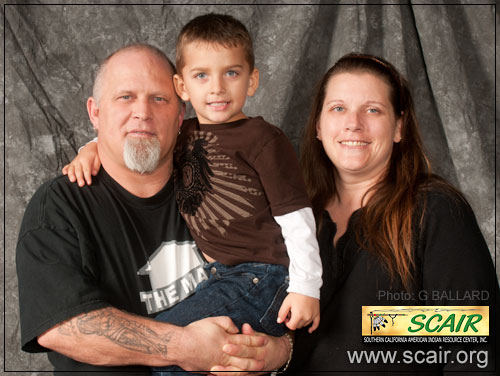 29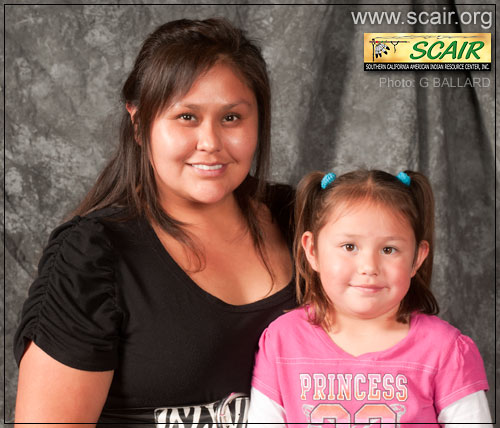 30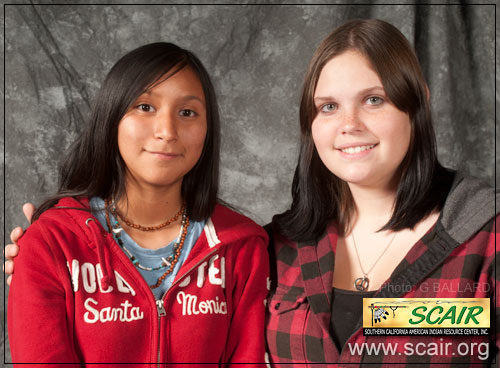 31a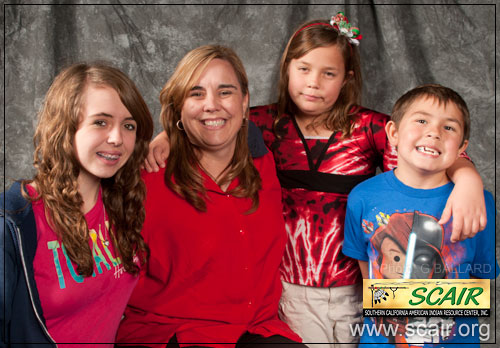 31b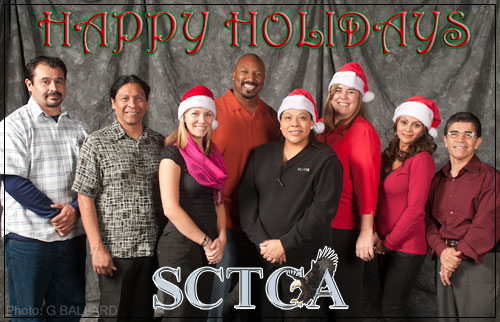 33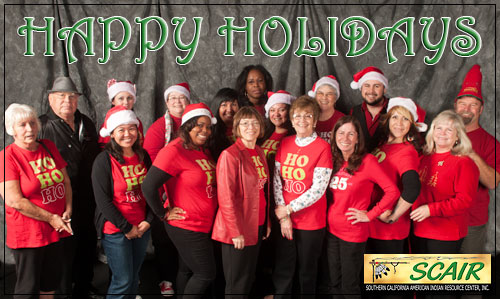 34
HAPPY HOLIDAYS!
SCAIR and SCTCA staff members wish everyone a safe and happy holiday season.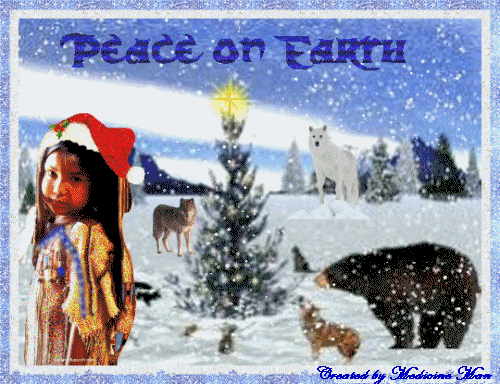 +++++++
The cameraman got tied up with the studio portrait sittings again this year and wasn't able to take candids...enjoy previous years:


SCAIR TANF CHRISTMAS AT VIEJAS 2009 — Native San Diego Indian children and parents gather on the Viejas Indian Reservation for Santa's visit, food and fun holiday tradit


TRIBAL URBAN TANF CHRISTMAS AT VIEJAS 2008 — Native San Diego Indian children and parents gather on the Viejas Indian Reservation for Santa's visit, food and fun holiday tradition.
A professional California Indian community blog produced by Ernie C. Salgado, Soboba band.