AN AMERICAN CHRISTMAS CLASSIC — San Diego County tribal TANF participants and their children gathered on the Viejas Indian Reservation on December 15th for their 2009 annual tribal TANF (temporary assistance for needy families) holiday event — Santa called up each child by name and gave each child a personalized wrapped Christmas gift with his or her name written on it.

Santa shared Christmas cookies and hot chocolate with the families before they exchanged gifts and headed out for the beautiful Viejas shopping village and restaurant areas with dinner coupons, and passes for the Viejas ice skating rink, bowling alley and Ice Princess winter show on the sprawling Viejas reservation retail and cultural community center.
SAN DIEGO TRIBAL URBAN TANF
Family Holiday Gift Exchange at Viejas
A professional California Indian community blog.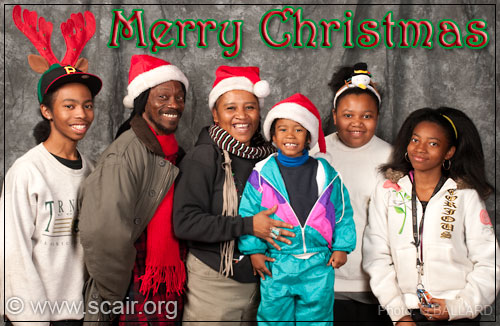 Santa's helpers this year were treated with a Studio family portrait sitting during the party.
Tribal community event funded by Southern California American Indian Resource Center, Inc. (SCAIR) is a 501(C)(3) non-profit corporation and TANF career training provider. SCAIR career training activities are drug and alcohol free events to help instill family values and camaraderie within the reservation and urban tribal communities of Southern California.
Urban TANF participants enjoy SCAIR Holiday extravaganza at Viejas
"Wintertime Family Gathering"


by Roy Cook, Opata-Oodham, Mazopiye Wishasha: Writer, Singer, Speaker
Osiyo, my relatives.
This Tuesday, December 15, 2009 from 4 pm to 7 pm Southern California American Indian Resource, SCAIR, welcomed San Diego Urban Tribal TANF participants to a Holiday extravaganza activity.
There is plenty of good cheer, gifts and entertainment to be enjoyed on the Viejas Band of the Kumeyaay Indians land at the Viejas Dream Catcher lounge and Viejas Outlet Center, in Alpine, California.
In the Dream Catcher, there is a very impressive wall of gift-wrapped presents. Cutlery sparkled on the covered tables as the holiday seasons music filtered into the festive gathering. Candy and beribboned centerpieces established a special Holiday atmosphere for the fun filled schedule of events.
The sounds of bells kept jingling as Santa's Clause came out. Santa is, you know, that Red guy, Randy Edmonds, in the red suit with the sack over his shoulder. He called all the children to gather around him as hidden elves helped read off the names on the gaily wrapped gifts.
There are spectacular gifts, all selected and wrapped by 'Bonnie and Clyde', enormous boxes, screams of excitement and joy over 'their' gifts. Here and there are piles of wrapping paper and ribbons, children riding and playing with the presents, sharing and having a wonderful time.
This evening is great fun until it is time to say, "It's not over yet!" Some families went over to the Viejas Outlet Center bowling center or ice skating rink and many took in the Ice Princess show. Entirely too much fun!
There are outstanding memories captured by Gary Ballard, SCAIR photographer took formal studio family portraits. It feels good to see so many smiles and hear many giggles of joy. This is a real fun place to be. Even the Grinch will smile at the end of this good day.
Finally, from SCAIR this year, to all participants and your family, Ho, Ho, Ho.
Thank you, Aho, Wado, Mehan.
Back to Roy Cook's Articles page.
PROFESSIONAL FAMILY PHOTOS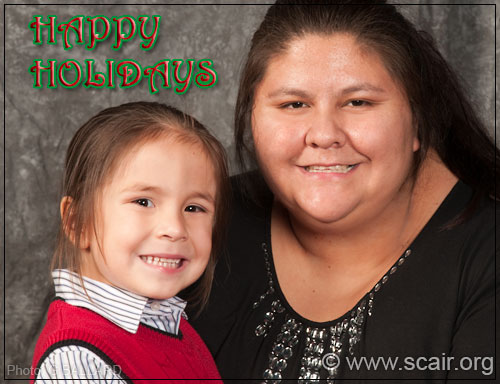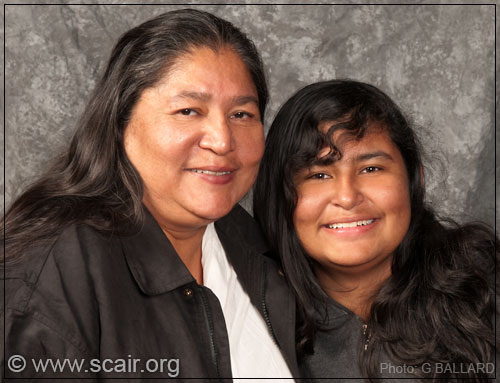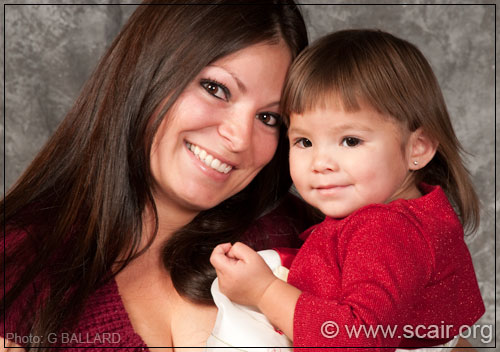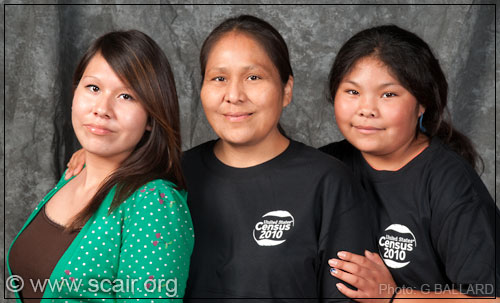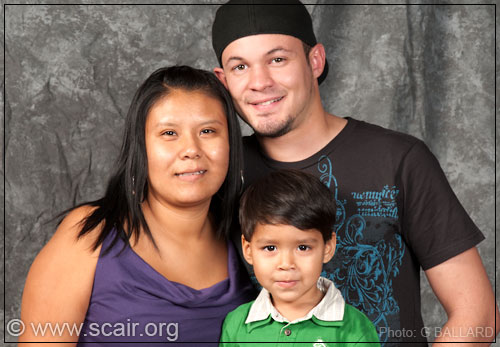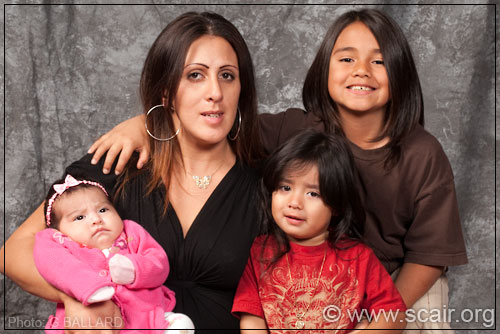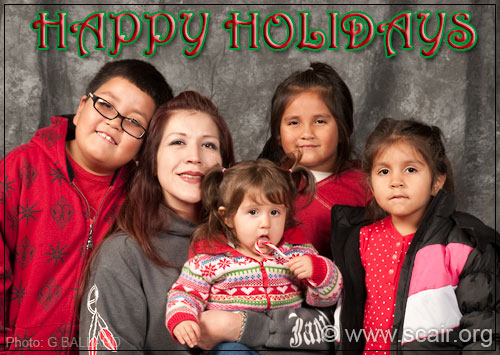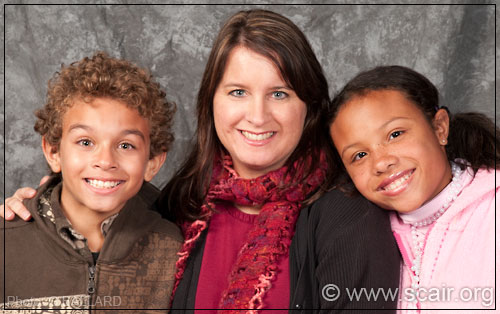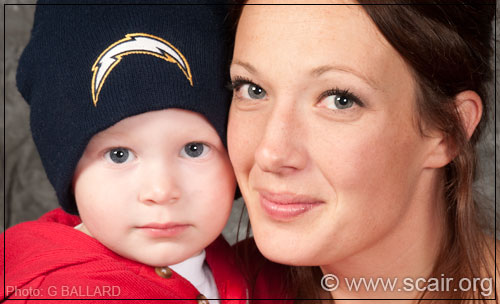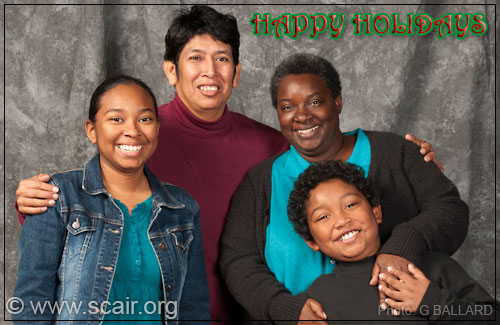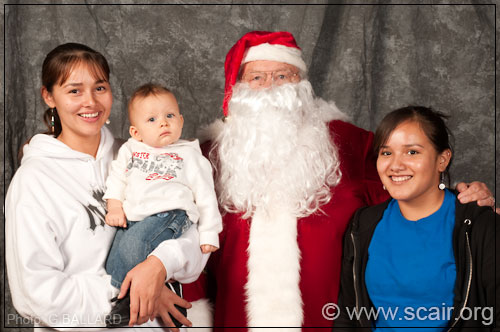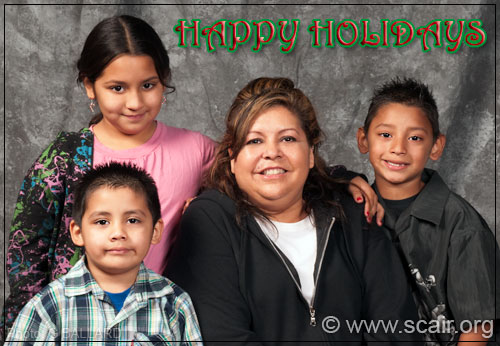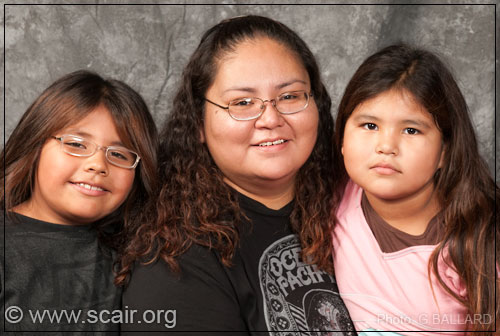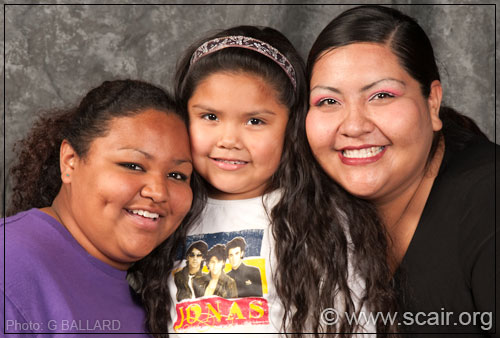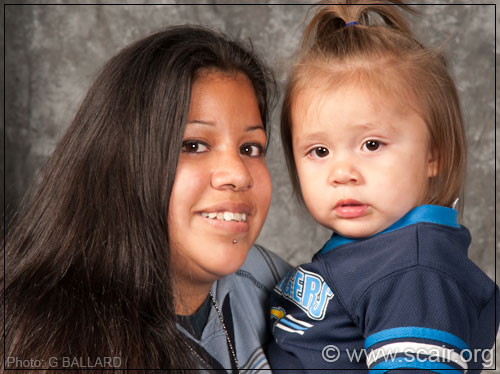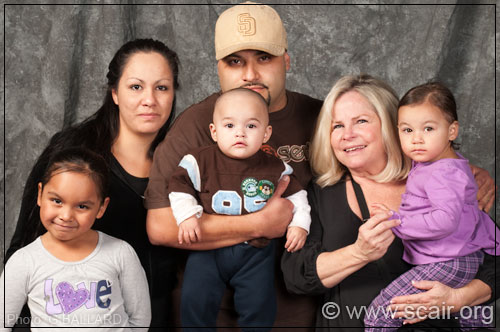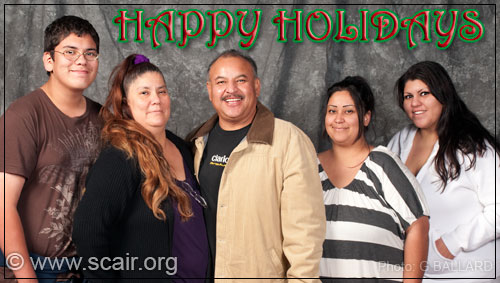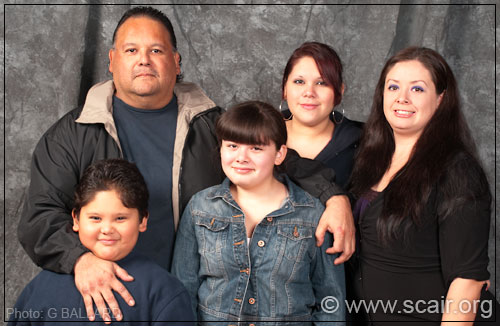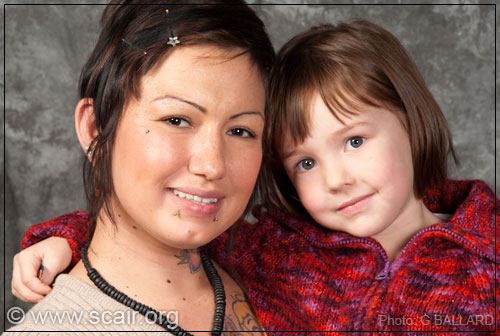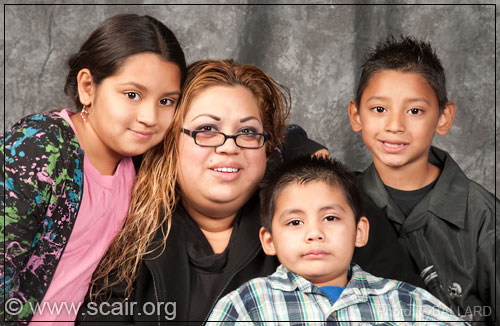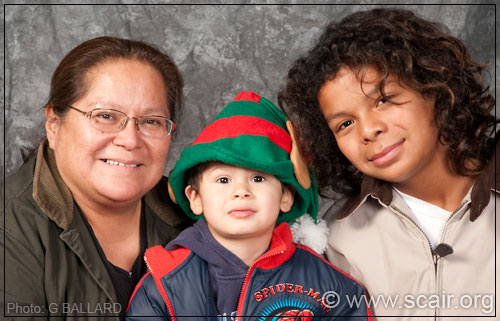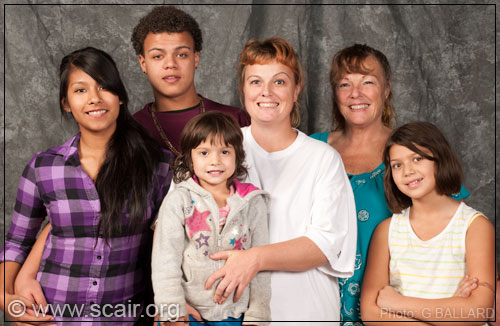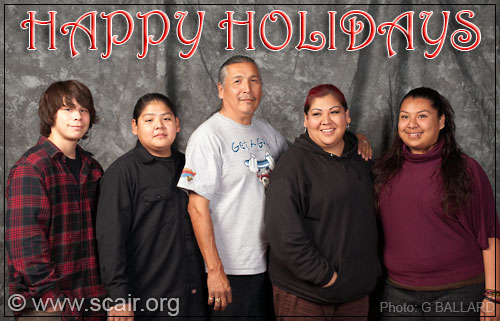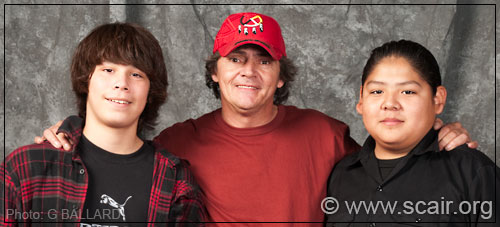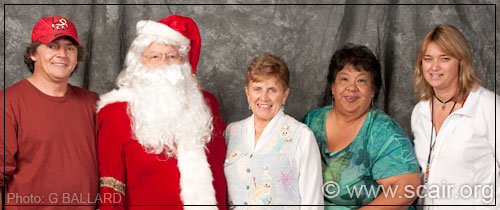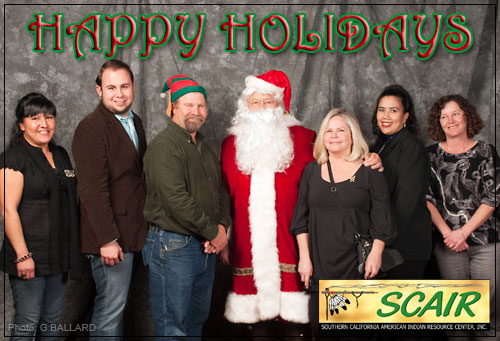 HAPPY HOLIDAYS!
SCAIR and SCTCA staff members wish everyone a safe and happy holiday season.
+++++++
The cameraman got tied up with the studio portrait sittings this year and wasn't able to take candids...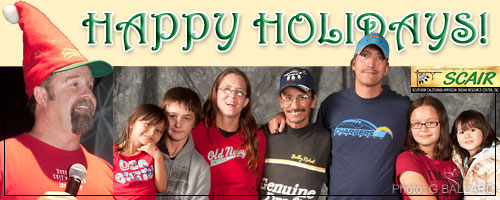 SCAIR Winter Gathering at Viejas 2010
Santa appears live at event and passes out gifts to children, families take studio portraits...


TRIBAL URBAN TANF CHRISTMAS AT VIEJAS 2008 — Native San Diego Indian children and parents gather on the Viejas Indian Reservation for Santa's visit, food and fun holiday tradition. for last year's candid photos at Viejas PLEASE CLICK HERE.