Publishing Corner:
ROY COOK NEWS BLOG
THE INDIAN REPORTER
TRIBAL BLOGGERS
Indian Community:
TRIBAL COMMUNITY
PROFILES
Science & Wonder
ASTRONOMY PORTAL
KID'S CLUBHOUSE
Indian Heros:
VETERAN COMMUNITY
MEDALS OF HONOR
CODE TALKERS
FAMOUS CHIEFS
HISTORIC BATTLES
POEMS ESSAYS
SPORTS-ATHLETES
MISSION FEDERATION
FAMOUS INDIANS
California Indian Art:
MISSION BASKETS
RED CLAY POTTERY
ETHNOGRAPHIC ART
CAVE ART
MUSIC
CALIE Library:
FEDERAL Resources
HEALTH & MEDICAL
INDIAN BOOK LIST
HISTORICAL Documents
Academic Financial Aid:
SCHOLARSHIPS
GRANTS & FUNDING
Tribal Governments:
TRIBAL COURTS
SOVEREIGNTY
SOCIAL SERVICES
TRIBAL DIRECTORY
Indian Gaming:
INDIAN CASINO FORUM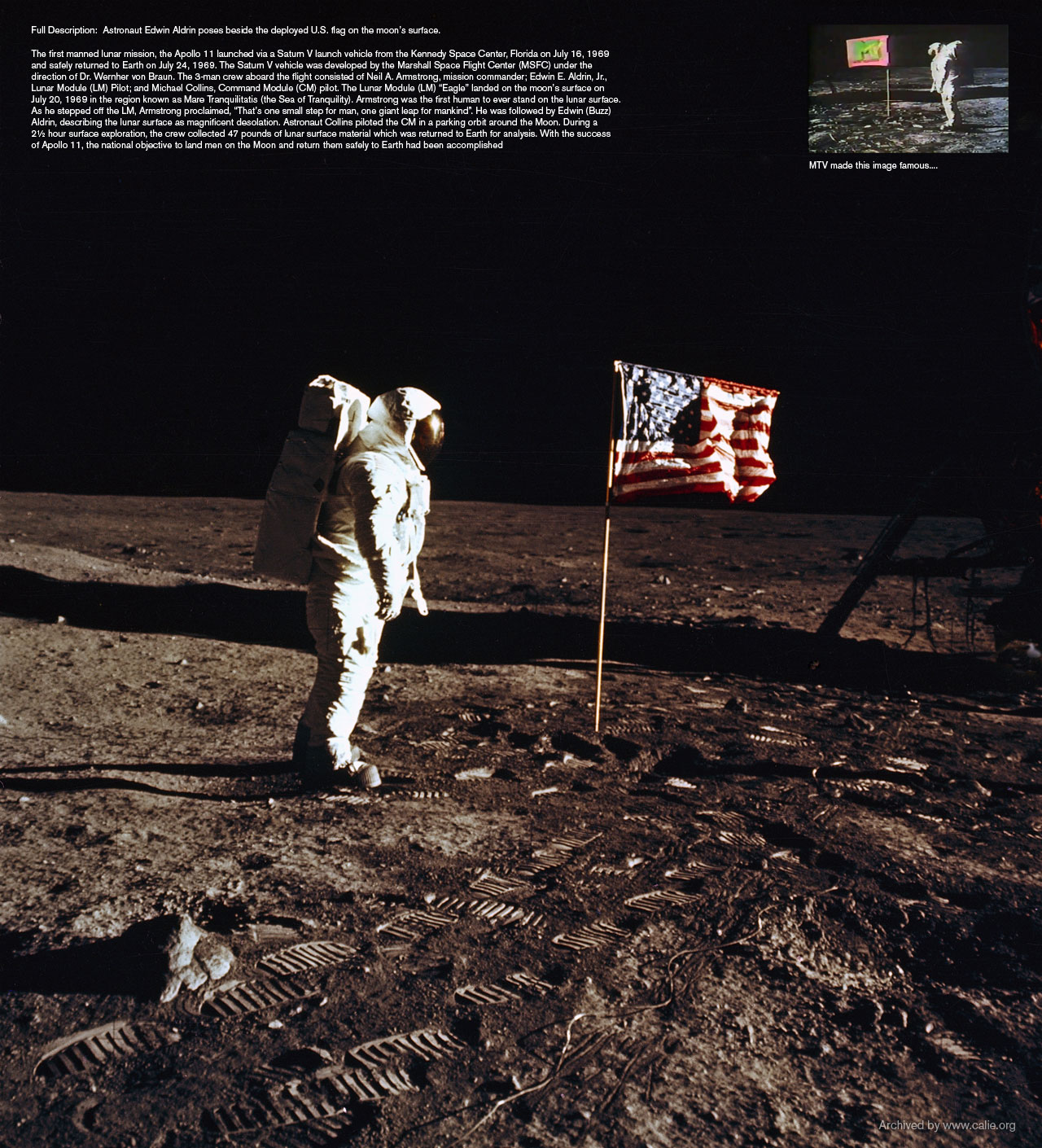 FIRST MAN ON THE MOON Pictures
Full Description: Astronaut Edwin Aldrin poses beside the deployed U.S. flag on the moon's surface.
The first manned lunar mission, the Apollo 11 launched via a Saturn V launch vehicle from the Kennedy Space Center,
Florida on July 16, 1969 and safely returned to Earth on July 24, 1969. The Saturn V vehicle was developed by the
Marshall Space Flight Center (MSFC) under the direction of Dr. Wernher von Braun. The 3-man crew aboard the flight
consisted of Neil A. Armstrong, mission commander; Edwin E. Aldrin, Jr., Lunar Module (LM) Pilot; and Michael Collins,
Command Module (CM) pilot. The Lunar Module (LM) "Eagle" landed on the moon's surface on July 20, 1969 in the region
known as Mare Tranquilitatis (the Sea of Tranquility). Armstrong was the first human to ever stand on the lunar surface.
As he stepped off the LM, Armstrong proclaimed, "That's one small step for man, one giant leap for mankind". He was
followed by Edwin (Buzz) Aldrin, describing the lunar surface as magnificent desolation. Astronaut Collins piloted the CM
in a parking orbit around the Moon. During a 2.5-hour surface exploration, the crew collected 47 pounds of lunar surface
material which was returned to Earth for analysis. With the success of Apollo 11, the national objective to land men on the
Moon and return them safely to Earth had been accomplished
NASA photo by Neil Armstrong, July 16, 1969


FACEBOOK: "Outer Space Portal"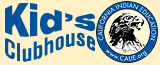 Return to CALIE first man on the moon ARCHIVE.