AFFORDABLE HEALTHCARE ACT FOR NATIVE AMERICANS: OBAMACARE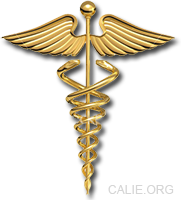 Whether you're for or against "Obamacare" it's the law of the land, and its Open Enrollment Period officially began on October 1st, 2013, to enroll in a qualified health plan within the health insurance Marketplace.
Because health care insurance is such a complicated subject, CALIE will try to make a few basic points and point you to more detailed, factual information.
Here are the most important three calendar dates to remember:
October 1, 2013 - Marketplace open enrollment begins.
January 1, 2014 - Health coverage may begin.
March 31, 2014 - Enrollment deadline (you need to be enrolled by this date or risk penalties).
ALREADY HAVE HEALTH COVERAGE?
First, if you already have health insurance, open enrollment probably does not apply to you. If your insurance is through your employer, if you're on Medicaid, Medicare, if your child is covered by CHIP or if you're on COBRA, you may not have to do anything at all to be in compliance with the new laws.
DON'T HAVE HEALTH INSURANCE?
On the other hand — if you are one of the millions of people in America who do not have health insurance — you basically have until March 31, 2014, to enroll in a qualified plan.
What happens if you don't enroll by the deadline?
If you have not enrolled in a qualified health plan by 3/31/2014, you risk incurring annual IRS penalty "taxes" (for lack of a better term):
Make less than $9,500 income — you would owe $0
Make $9,500 to $37,000 income — you would owe $695
$50,000 income — $1,000
$75,000 income — $1,600
$100,000 income — $2,250
$125,000 income — $2,900
$150,000 income — $3,500
$175,000 income — $4,100
$200,000 income — $4,700
However, the IRS will not have the power to charge you criminally or seize your assets if you refuse to pay. The IRS will only have the ability to sue you, and the most the IRS can collect from you if it wins the suit is two times the amount you owe. So the IRS won't be able to do as much to you as they could if you refused to pay your income tax.
Source: businessinsider.com
OBAMACARE, AMERICAN INDIANS & TRIBAL TANF
Initial research didn't find any direct information on Obamacare as it relates specifically to American Indians and Alaska Natives in the California Native American TANF communities — you may want to check with local tribal TANF providers directly for any special counseling services or assistance that may be available to Native Americans.
Your local health and wellness tribal medical clinics may also be able to provide additional guidance.
SPECIAL BENEFITS FOR ELIGIBLE MEMBERS OF TRIBES

The official Consultation with California Tribes portal may be of use to Native Americans — coveredca.com website includes what American Indians and Alaska Natives can expect when they consider buying a health insurance plan from Covered California™.
WHERE & HOW TO GET STARTED:
Go to HEALTHCARE.GOV
Create an account,
Select a basic plan, compare
Enroll (coverage can begin as early as January 1, 2014).
Enrollment options include online, regular mail or with the help of a special insurance "navigator."
SPECIFICALLY FOR CALIFORNIANS:
Use this website if in California
Special state-by-state navigators or plan guides have been specially trained and authorized to offer enrollment and assistance.

COVERED CALIFORNIA coveredca.com: Covered California is a new, easy-to-use marketplace where you and your family may get financial assistance to make coverage more affordable and where you will be able to compare and choose health coverage that best fits your needs and budget.
Covered California will provide the tools for you to shop for health insurance that meets your health care needs and financial realities. The federal law called the Patient Protection and Affordable Care Act provides a number of ways for individuals and employers to help make coverage more affordable. For individuals, financial assistance is available on a sliding scale, with more support for those who earn less. Covered California will help you determine if you qualify for these types of assistance programs....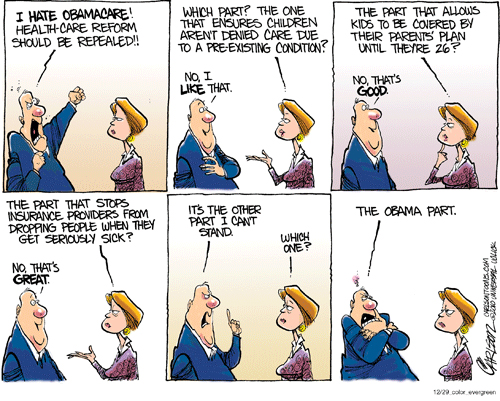 BACKGROUND Legal Basis:
WIKIPEDIA: The Affordable Health Care for America Act (or HR 3962) was a bill that was crafted by the United States House of Representatives in November 2009. At the encouragement of the Obama administration, the 111th Congress devoted much of its time to enacting reform of the United States' health care system. Known as the "House bill," it was the House of Representative's chief legislative proposal during the health reform debate, but the Affordable Health Care for America Act as originally drafted never became law.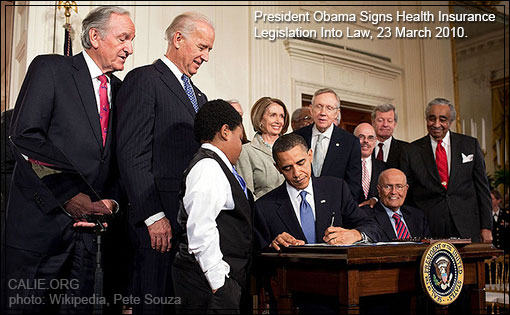 On December 24, 2009, the Senate passed an alternative health care bill, the Patient Protection and Affordable Care Act (H.R. 3590). In 2010, the House abandoned its reform bill in favor of amending the Senate bill (via the reconciliation process) in the form of the Health Care and Education Reconciliation Act of 2010.
OBAMACARE RESOURCES:


OBAMACARE FACTS: Unbiased facts on ObamaCare, Health Care Reform, the Affordable Care Act and the Health Insurance Marketplace.


HEALTHCARE.GOV is the federal government's official website...
Page compiled and designed by GARY BALLARD.