Publishing Corner:
ROY COOK NEWS BLOG
THE INDIAN REPORTER
TRIBAL BLOGGERS
Indian Community:
TRIBAL COMMUNITY
PROFILES
SOARING EAGLES
Science & Wonder
ASTRONOMY PORTAL
KID'S CLUBHOUSE
Indian Heros:
VETERAN COMMUNITY
MEDALS OF HONOR
CODE TALKERS
FAMOUS CHIEFS
HISTORIC BATTLES
POEMS ESSAYS
SPORTS-ATHLETES
MISSION FEDERATION
FAMOUS INDIANS
California Indian Art:
MISSION BASKETS
RED CLAY POTTERY
ETHNOGRAPHIC ART
CAVE ART
MUSIC
CALIE Library:
FEDERAL Resources
HEALTH & MEDICAL
INDIAN BOOK LIST
HISTORICAL Documents
SDT Information
Academic Financial Aid:
SCHOLARSHIPS
GRANTS & FUNDING
Tribal Governments:
TRIBAL COURTS
SOVEREIGNTY
SOCIAL SERVICES
TRIBAL DIRECTORY
Indian Gaming:
INDIAN CASINO FORUM
TEEN PREGNANCY PREVENTION — Parent Nights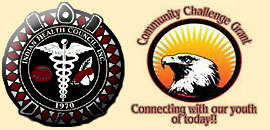 Hi everyone,
I just wanted to let everyone know about the following dates that I will be having parent nights to promote the Teen Pregnancy Prevention classes throughout the community.
Tues, August 31, 2010- Pauma Youth Center (next to Pauma Library) @ 5:15pm.
Thurs, September 2, 2010- Santa Ysabel Maac Project Head Start Building (next to SY Clinic) @ 6:00pm.
If you have any clients that you feel might benefit from this program, please send them my way. In this meeting I will go over:
Outline of the Teen Pregnancy Prevention curriculum
Where to get birth control and how parental consent is NOT necessary (Family PACT)
STD's
The cause and effects of teen pregnancy
The spread of Sexually Transmitted Infections
Open the floor for any questions parents may have
Pass out permission slips to enroll and collect
Classes will start Thursday, Sept 9 @ 5:30pm in Santa Ysabel.
Classes still pending to start in Pauma - dates will be determined depending on outcome of parent meeting.
If you have any clients in any of these two communities and feel they may benefit, please encourage them to attend.
The target age group is 12 and up.
Please spread the word.
Your help is greatly appreciated!
Have a great day!
Veronica Gutierrez
Community Challenge Coordinator
Teen Pregnancy Prevention Program
Indian Health Council, Inc.
50100 Golsh Road
Valley Center, Ca, 92082
P: 760-749-1410 Ext 5329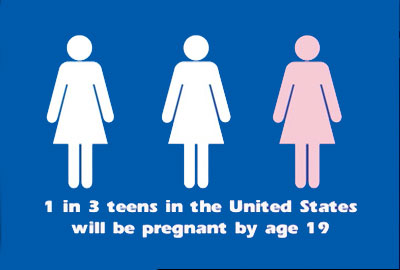 TEEN PREGNANCY REALITY
One in three American girls becomes pregnant at least once by age 20. That's 750,000 teen pregnancies each year.
- www.thenc.org
Two out of three teen mothers never finish high school.
- www.thenc.org
Half of teens have never thought about how a pregnancy would affect their lives.
- www.stayteen.org
Six in 10 teens, who've had sex by 18, wish they had waited longer
- www.stayteen.org


ADDITIONAL RESOURCES:
Teen Pregnancy Resources for Parents of Teens information.
Pregnant Teen help, information.