Publishing Corner:
ROY COOK NEWS BLOG
THE INDIAN REPORTER
TRIBAL BLOGGERS
Indian Community:
TRIBAL COMMUNITY
PROFILES
SOARING EAGLES
Science & Wonder
ASTRONOMY PORTAL
KID'S CLUBHOUSE
Indian Heros:
VETERAN COMMUNITY
MEDALS OF HONOR
CODE TALKERS
FAMOUS CHIEFS
HISTORIC BATTLES
POEMS ESSAYS
SPORTS-ATHLETES
MISSION FEDERATION
FAMOUS INDIANS
California Indian Art:
MISSION BASKETS
RED CLAY POTTERY
ETHNOGRAPHIC ART
CAVE ART
MUSIC
CALIE Library:
FEDERAL Resources
HEALTH & MEDICAL
INDIAN BOOK LIST
HISTORICAL Documents
Academic Financial Aid:
SCHOLARSHIPS
GRANTS & FUNDING
Tribal Governments:
TRIBAL COURTS
SOVEREIGNTY
SOCIAL SERVICES
TRIBAL DIRECTORY
Indian Gaming:
INDIAN CASINO FORUM
PAUMA TRIBAL MEMBERS BRING ALCOHOLICS SAFE HAVEN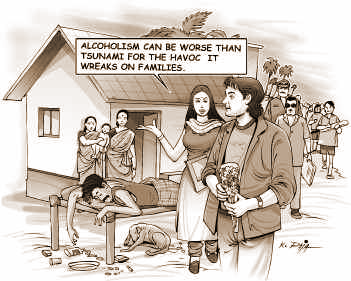 Weekly AA meetings on reservation have grown nearly tenfold since inception
Pauma Valley, Calif. (July 23, 2010) — Anyone who's ever attended an Alcoholics Anonymous (AA) meeting at Pauma Tribal Hall might be familiar with Pauma Tribal member and Administrative Receptionist Denise,* who started the meetings about two years ago with her husband, Frank,* after the two weathered their own drug and alcohol addictions.
Through strength, compassion and determination, Denise and Frank have been making a small but important dent in one of the country's highest substance abuse rates.
"I'm just giving back what I so freely received," said Denise, who recently returned from a Tribe-sponsored trip to the 2010 International Convention of Alcoholics Anonymous in San Antonio, Texas. "What's great is that we see Native people come in and we're able to help them, too."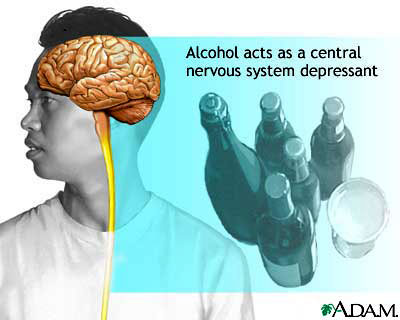 ALCOHOLISM
Alcoholism is a chronic illness marked by dependence on alcohol consumption that interferes with physical or mental health, and social, family or job responsibilities. This addiction can lead to liver, circulatory and neurological problems.
Pregnant women who drink alcohol in any amount may harm the fetus.
TREATMENT
The most important part of treatment is to stop using alcohol completely. If liver cirrhosis has not yet occurred, the liver can heal if you stop drinking alcohol.
An alcohol rehabilitation program or counseling may be necessary to break the alcohol addiction.
If cirrhosis of the liver develops, you will need to manage the complications of cirrhosis....



Source Alcoholic Liver Disease: health.google.com
As of 2005, substance abuse among American Indians remained the highest among all racial groups in the U.S., according to the U.S. Department of Health and Human Services Substance Abuse and Mental Health Administration.
A report released by the federal Centers for Disease Control and Prevention found that 11.7 percent of deaths among Native Americans and Alaska Natives between 2001 and 2005 were alcohol-related, compared with 3.3 percent for the U.S. as a whole.
Denise, a mother of six, was no exception to the statistics. As an addict, she couldn't hold down a job and struggled to run a household with Frank, also an addict. Both in their mid 40s, they had been together since high school.
"We knew when we started losing our family, as well as our marriage, that something needed to be done," said Denise. "Deep down inside, we still loved each other. But drinking alcohol and doing drugs just kept us apart."
The impetus to get help ultimately came when their children, ranging from preteen age to early 20s, expressed anger at Denise and Frank's enabling relationship and inability to get along. In a bid to keep their family together, Denise and Frank checked into a 10-day detox facility in Oceanside, Calif., where they learned they would need more help. After the 10 days were up, they relapsed while trying to find another rehab program that would take married couples.
"We thought, 'Oh, we'll just drink' since we thought drugs were our problem," she said. "But there was no way it could ever be like that. We soon turned to the drugs once again."
Desperate to get back on track, Denise approached the Tribe's General Council to ask for familial and financial support to attend a 30-day rehab facility in Dulzura, Calif., that would take married couples. The Tribe agreed to help. In Dulzura, Denise and Frank were able to get the medical attention they needed yet spend quality time together between treatments, done in separate groups.
Once the 30 days were up, Denise and Frank went into a separate recovery programs, he to Pathfinders of San Diego and she to Crossroads in Hillcrest, Calif. When they finally returned to Pauma Reservation to start a renewed life together, they were inspired to hold their own AA meetings, called the "Red Trail" meetings, on the reservation.
"[At first], I didn't know anything about [AA]," said Denise, attributing her unawareness of the 75-year-old organization — now with more than 2 million members — to the shyness and lack of exposure she considered common among Native people. It took her and Frank, who also secured jobs with the Pauma Tribe, just a few months to get the hang of hosting the meetings. But the effort paid off when the minimum-required three people attended their first meeting. Attendance has since grown to 20–25 people.
"We never will shut the door of the past because we always will remember what we were like and how desperate we were," she said. "Now we have a great relationship with our children and grandchildren. We're just very grateful that we can be a part of society and our community."

AA Red Trail meetings are open to the public, both Native and non-Native, and held every Wednesday at 7 p.m. in Pauma Tribal Hall, 1010 Reservation Rd., Pauma Valley, Calif., 92061.
*Last name has been withheld for privacy.
About the Pauma Band of Luiseño Indians
The Pauma Band of Luiseño Indians is a federally recognized Tribal government located in the Pauma Valley of Southern California. The Pauma Band is one of seven Bands of the Luiseño people located in San Diego and Riverside counties. Pauma produces Hass avocados, Valencia oranges and lemons, and is engaged in the protection and reforestation of their Tribal lands.
The Pauma Tribe owns and operates Casino Pauma, providing employment to the Tribal Members and the surrounding communities. Its revenues enhance the Tribal Government's ability to meet the essential needs of the membership.
For more information about the Pauma Tribe, visit the official Pauma tribal website of the Pauma Band of Luiseño Indians: www.pauma-nsn.gov
Media Contact:
Dr. Joely Proudfit email:


Naqmayam Communications
650-255-2860
ADDITIONAL RESOURCES:
DRUG ABUSE, information.
ALCOHOL ABUSE, information.
SOBRIETY, a 12-step program.