Publishing Corner:
ROY COOK NEWS BLOG
THE INDIAN REPORTER
TRIBAL BLOGGERS
Indian Community:
TRIBAL COMMUNITY
PROFILES
SOARING EAGLES
Science & Wonder
ASTRONOMY PORTAL
KID'S CLUBHOUSE
Indian Heros:
VETERAN COMMUNITY
MEDALS OF HONOR
CODE TALKERS
FAMOUS CHIEFS
HISTORIC BATTLES
POEMS ESSAYS
SPORTS-ATHLETES
MISSION FEDERATION
FAMOUS INDIANS
California Indian Art:
MISSION BASKETS
RED CLAY POTTERY
ETHNOGRAPHIC ART
CAVE ART
MUSIC
CALIE Library:
FEDERAL Resources
HEALTH & MEDICAL
INDIAN BOOK LIST
HISTORICAL Documents
SDT Information
Academic Financial Aid:
SCHOLARSHIPS
GRANTS & FUNDING
Tribal Governments:
TRIBAL COURTS
SOVEREIGNTY
SOCIAL SERVICES
TRIBAL DIRECTORY
Indian Gaming:
INDIAN CASINO FORUM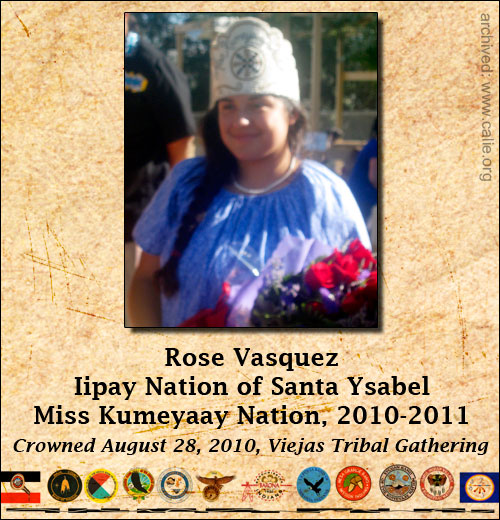 MISS KUMEYAAY
ROSE VASQUEZ
Congratulations to Rose Vasquez from the Iipay Nation of Santa Ysabel!
She was crowned Miss Kumeyaay 2010-2011 at the Viejas Tribal Gathering on Saturday, August 28, 2010. Emily Burgueno, also from the Iipay Nation of Santa Ysabel, was the previous Miss Kumeyaay and gave her crown and advice to Rose.

Rose was being raised in the foster care system and then was adopted by a Tribal Family on the San Pasqual Reservation. We respectfully thank the San Pasqual Tribe and the adopted family for raising Rose with our culture, customs and traditions.
This is an example of the law and spirit of the Indian Child Welfare Act. "Native people raising Native children"
Rose is planning on attending Cal State San Marcos in the Fall.
Miss Vasquez is honored to represent the 12 Tribes of the Kumeyaay Nation and she will make public appearances at parades, conferences, ceremonies, and educational events.
Respectfully Submitted,
Brandie Taylor
Vice-Chairwoman Iipay Nation of Santa Ysabel
+++++++
How to CONTACT MISS KUMEYAAY email for booking information or by telephone: (Viejas Tribal Office) Virginia Christman at 619-445-3810.
+++++++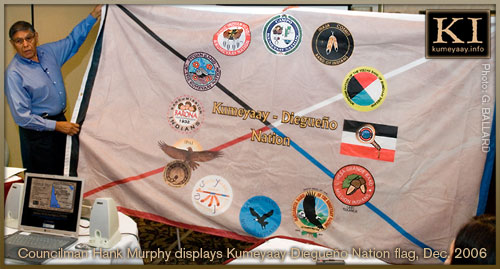 CALIFORNIA INDIAN SOVEREIGNTY — the Iipay Nation of Santa Ysabel is one of thirteen federally-recognized Kumeyaay bands in Southern California that comprise the Kumeyaay Tribe of North America. In addition, there are four recognized Kumiai Indigenous Communities in Northern Baja California, Mexico.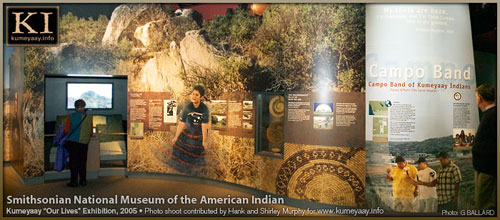 KUMEYAAY AT THE SMITHSONIAN — the Kumeyaay Nation was featured in the Smithsonian National Museum of the American Indian "Our Lives" exhibition in Washington D.C.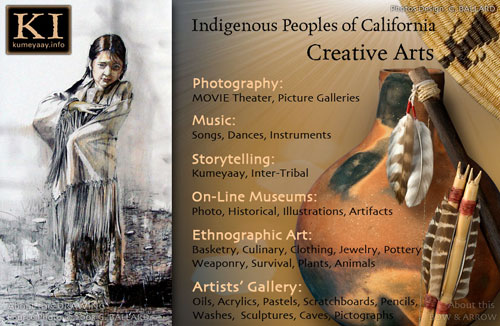 KUMEYAAY CULTURE — learn about the Kumeyaay culture.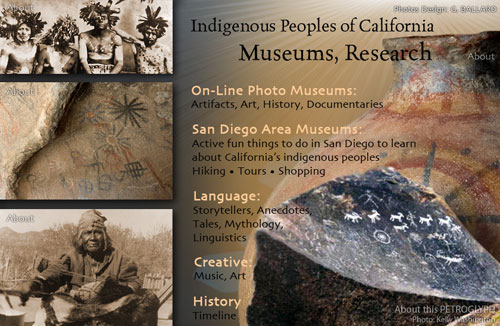 KUMEYAAY RESEARCH — learn how to research the Kumeyaay Tribe.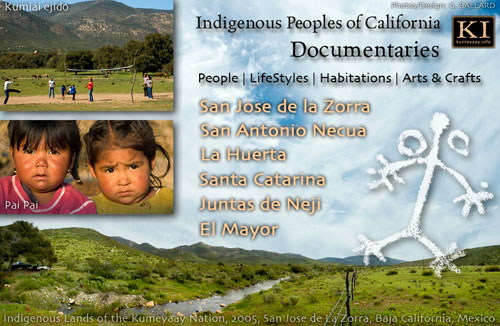 CONTEMPORARY BAJA TRIBAL MULTIMEDIA DOCUMENTARIES — San Jose de la Zorra, San Antonio Necua, La Huerta, Santa Catarina, Juntas de Neji, El Mayor.