Publishing Corner:
ROY COOK NEWS BLOG
THE INDIAN REPORTER
TRIBAL BLOGGERS
Indian Community:
TRIBAL COMMUNITY
PROFILES
SOARING EAGLES
Science & Wonder
ASTRONOMY PORTAL
KID'S CLUBHOUSE
Indian Heros:
VETERAN COMMUNITY
MEDALS OF HONOR
CODE TALKERS
FAMOUS CHIEFS
HISTORIC BATTLES
POEMS ESSAYS
SPORTS-ATHLETES
MISSION FEDERATION
FAMOUS INDIANS
California Indian Art:
MISSION BASKETS
RED CLAY POTTERY
ETHNOGRAPHIC ART
CAVE ART
MUSIC
CALIE Library:
FEDERAL Resources
HEALTH & MEDICAL
INDIAN BOOK LIST
HISTORICAL Documents
Academic Financial Aid:
SCHOLARSHIPS
GRANTS & FUNDING
Tribal Governments:
TRIBAL COURTS
SOVEREIGNTY
SOCIAL SERVICES
TRIBAL DIRECTORY
Indian Gaming:
INDIAN CASINO FORUM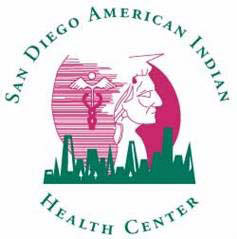 San Diego American Indian Health Center Loses State Health Funding for American Indians, Closes Doors on Wednesdays
September 2, 2009

We regret to inform the community that we will be closing the San Diego American Indian Health Center on Wednesdays in order to bridge the budget gap created by the state budget cuts. This has been a very difficult decision for the board of directors to make, but necessary.
It is our hope that by the first of next year we will be able to return to a full five day schedule. We know that this is an inconvenience to our community and offer our sincere apologies.
Please contact your state legislators and tell them that you support reinstatement of the Indian Health Program. This has created a huge hole in our budget but I think we need to look at the bigger picture. Providing health care to American Indians is a unique obligation that our government accepted and agreed to many years ago in exchange for the many sacrifices made by Indian people. Also, we must be vigilant and mindful of the fact that government is constantly looking for ways to abandon its responsibilities. If this action is allowed to stand which program will they try to eliminate next?
Thank you for your support and we hope to be contacting you again soon announcing a return to our regular schedule.
Anyone who would like to discuss this matter is welcome to call me at 858-442-5033.
PAULA BRIM
Oklahoma Choctaw
Chair, Board of Directors